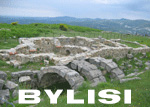 General Info
Albania is rich in historical value and cultural heritage cities, museums, archaeological parks, castles, bridges, churches and monasteries, mosques, mausoleums, masjid and popular dwellings. The valuation on them started since in 1948 until today. As cultural monuments protected by the state cult objects we count 169, 2000 traditional houses and about 400 castles.
<
...read more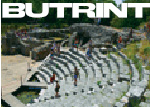 Butrinti Archaeological Park (UNESCO)
We are already in the most southern corner of Albania, there where is hidden among the hills and washed from the blue waters of the Ionian Sea, one of the most beautiful seaside towns. We are talking about Saranda, as a pearl of the Albanian Riviera.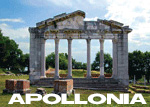 Apollonia Archaeological Park
Situated only 10 km west of the city of Fier, Apollonia can be reached very easily. Only 10-15 minute ride by car from Fier. Through the small Myzeqe appear before a series of hills, at the expense of which is the ancient city. Precisely here is the "mine" or the richest and largest archeological Albanian site, which in itself saves a piece of what has been ...read more